Catering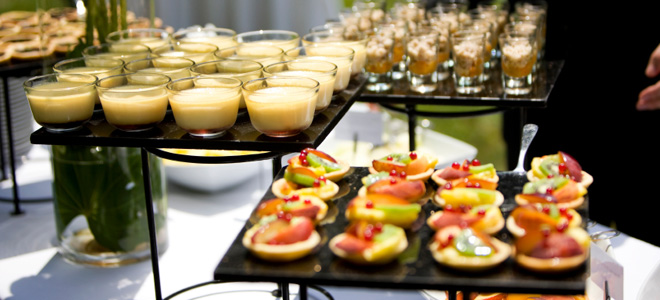 Whether making the right impression at a corporate event or entertaining your party at that 4th of July picnic, Four Seasons will ensure the success of every event.
By mixing our knowledge of today's freshest ideas and latest trends, we are able to offer a variety of flavors, including ethnic menus that will please any palate. Your guests will enjoy a variety of delectable selections from Asian glazed salmon salad to pasta primavera. We pride ourselves on cooking your dishes from scratch, using only the freshest, high-quality ingredients.
We will also work closely with you to personalize your experience. We customize menus for every occasion and give you a variety of options to choose from. Our dedicated staff will give your event the personal attention it deserves, to ensure that the every detail - presentation, timing, quality of your food, and services - will be flawlessly coordinated.
We'll work hard to give you absolute confidence in your event's catering service. With over 20 years of experience serving a broad range of clients, we understand what your event will require, and we deliver it. Besides providing superb service and highest-quality food, our aim is to make you feel like a guest at your own function.